Menu
Abundary

Abundary is a tech blog that delivers news and analyis. I've recently written a few blog posts for Abundary, writing about tech news.
As well as writing the words and optimising them for search engines such as Google, I also had to source images for the blogs and format each blog to ensure that it was visually appealing and complied with the in-house style.
The blog uses WordPress as its Content Management System. This made it easy for me to upload the content I created for Abundary, and it also made it easy for the blog's owner to publish my blogs online once he'd checked them.
Click here to visit the Abundary blog. (Link opens in a new window.)
News

Construction Support is one of the UK's premier providers of training for the construction sector and I've been providing website content for them.

Abundary is a blog concentrating on consumer tech. I've just written a batch of news articles for them.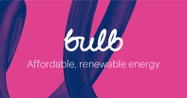 Bulb Energy claims to be the biggest green energy supplier in the UK. Their tariffs are among the cheapest on the market and they offer you cashback when you to switch to them so being good to the environment can also be good for your wallet.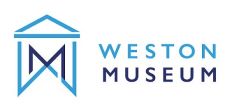 I've been working with the recently refurbished museum in Weston-super-Mare to help them develop their social media strategy.

Numo is an online business finance hub. I'm providing them with content that explains business finance in a way that people without a financial background can understand.